Certified Komodo Divemaster's looking to take the next step with the PADI IDC Gili Islands | Platinum PADI CD Holly Macleod

Many certified PADI Divemaster's in the Komodo area have previously joined Multi Award Winning Platinum PADI Course Director Holly Macleod in the Gili Islands to become scuba diving instructors.
Having recently seen dive centers in Labuan Bajo, the Gili Islands and Bali putting together and offering Instructor training programs it's important to consider what the program offers candidates in respect of their future career.
The criteria for choosing a location for PADI Instructor Development Course should really be based around what the program can offer the candidate in terms of personal development, future career prospects, education and support. It is also important to have fun during the program as this is one of the primary characteristics inherently adopted to the PADI education system. The PADI IDC with Holly Macleod aims to address and provide all of these characteristics to a level way over that expected from the PADI Instructor Examination, potential future employers and the diving industry as a whole. By providing a standard of education over and above that generally seen within the field of instructor training provides candidates with the education, knowledge, skills and confidence to make a smooth transition in to a new career and easily fit into any dive instructor team.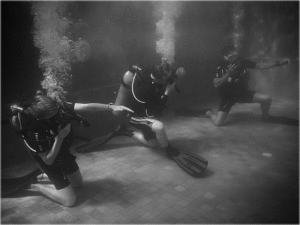 The program is entirely conducted at Trawangan Dive, the first ever PADI 5 Star IDC Career Development Center (CDC) to be established in Lombok and the Gili Islands. Trawangan Dive is currently the only PADI Career Development Center to be situated on the island of Gili Trawangan. As well as the expertise of Holly Macleod, the dive center is one of the highest PADI certifiers in Indonesia with new courses starting every day. Therefore an ideal place to take the Instructor Development Course allowing new instructors to take advantage of team teaching with highly knowledgeable and experienced scuba diving instructors.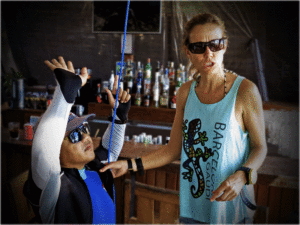 Holly is a Multi Award Winning Platinum PADI Course Director with a passion for diving, training and the underwater marine environment. She has designed the program with the intent of delivering the PADI IDC syllabus to an extremely high standard in a fun and easy to understand way .There are also a range of additional workshops which have also been designed by Holly and integrated into the program. Holly has previously been working in a wide range of diving related roles and in a variety of worldwide geographical diving destinations for over a decade and has experienced all of the situations that new instructors will sooner or later find themselves in; and has therefore designed a range of additional workshops to assist graduates in making the transition into working life.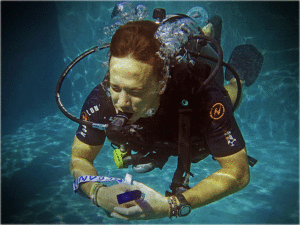 The Gili Islands are a rapidly expanding tourist destination for both divers and non-divers alike and therefore there is no shortage of people looking to take an entry scuba diving course or participate in underwater experiences. Alongside a booming tourist industry, dive centers have seen a rapid growth and therefore this creates a range of job opportunities within local dive centers. Gili Trawangan is the largest of the three Islands and therefore it is far busier than its neighboring islands meaning that dive centers are always on the lookout for new instructors. The Gili Islands is a fantastic place to train offering suitable dive sites only a stone's throw away incorporating purpose built training sites for professional instructor training. Dive sites are located only minutes away and are accessed by boats which depart from the beach directly outside the dive center meaning minimal disturbances to the personal development of the Instructor candidates.
Another characteristic of the program is that candidates enjoy the training experience and have fun whilst receive the highest standard of professional Instructor training. Reviews from previous candidates can be found on the PADI IDC Gili Islands TripAdvisor page. In fact to see previous candidates in action and catch up on the latest news, information and updates on the program check out the PADI IDC Indonesia Facebook Page and check out the training facilities in the PADI IDC Gili Islands Dive Center video. To find out more information or to sign up to this amazing training opportunity contact Holly directly at idc@trawangandive.com